General Information:
Exhibition: CES 2022
Dates: Wed, Jan 5, 2022 – Sat, Jan 8, 2022
Booth Number: LVCC 18943
Location: Las Vegas, Westgate Las Vegas Resort & Casino Source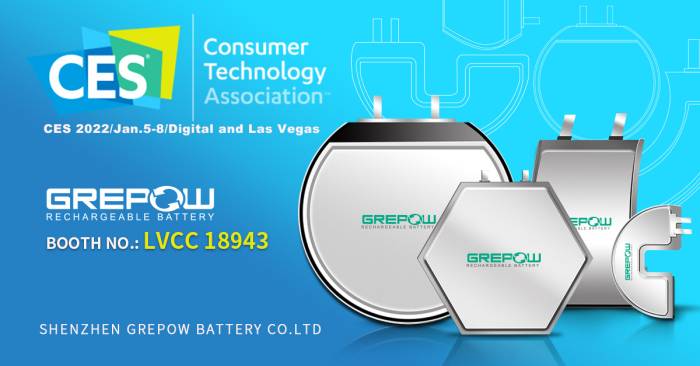 Lokithor is our sub-brand dedicated in Car Accessory products, JA301 2000A jump starter with 150PSI air compressor is the first edition. For CES 2022, we will launch AW401 - the 3-in-1 jump starter with air compressor and car washing product, also V501 - the 3-in-1 jump starter with air compressor and car vacuum cleaner product. These two products will be officially launched at Lokithorshop in the middle of next year, but you can come to our booth to experience them before that.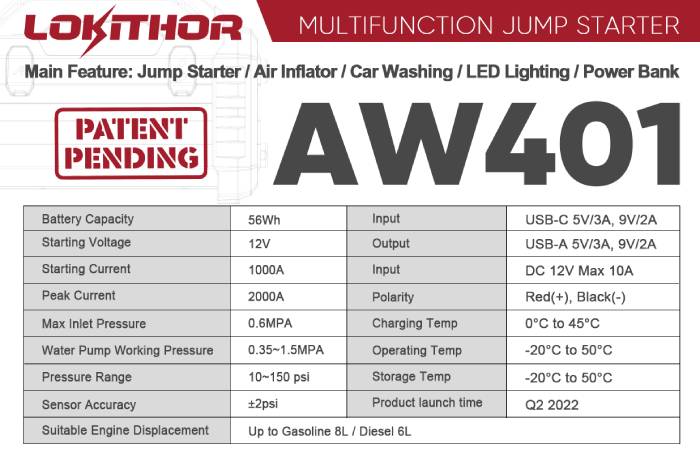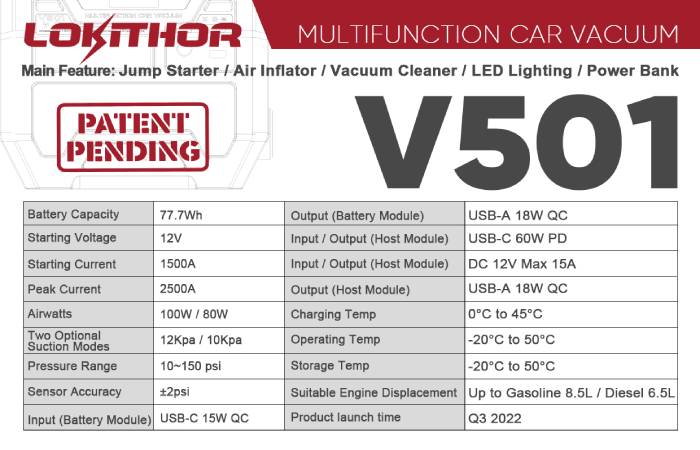 About Grepow
Grepow, the world leading lithium battery manufacturer, and Lokithor (the sub-brand of Grepow for car accessories) today announced participant in CES 2022, including the formal launch of the products Lokithor AW401 and V501.
Shenzhen Grepow Battery Co., Ltd. was founded in 1998, abbreviation: Grepow. The name comes from the merger and rewriting of the word "Green Power", which means to provide green energy and reduce pollution.
We currently have 5 branches in China and two international branches in Dublin, USA and Korschenbroich, Germany. There are a total of 4 factories, covering an area of 15.2 hectares and roughly 3,000 employees, 200 of them in R&D department.
Grepow is now a partner with the world's top brands in the medical field, wristband and headset  technology, and sports brands. We are devoted to providing a fully integrated and one-stop battery solution to power a wide range of electronics. Our special-shaped batteries, proven to deliver good durability and reliability, are designed in a variety of shapes and thickness according to the size, weight, and unique shape of the customers' products.
About CES
CES 2022 is bringing the industry back together with state-of-the-art advances and pioneering thinkers. At CES you know what's in store. Inspiring panels. Meaningful connections. Incredible previews.
Over 2,100 companies from across the globe will showcase the latest in digital health, food tech, automotive tech, NFTs, gaming, smart home and more. It's here you'll find the world's biggest brands offering opportunities to fast-track your business and collaborate with potential new partners. Set your out-of-office. It's time to go beyond the everyday.